Friday, November 2, 2018, 1:45-3:15pm
---
This panel, aimed at educators, administrators and students, will discuss effective models and best practices for interdisciplinary arts research that engages the environment. It will present a sample of case studies from across the country that merge academic curriculum with interdisciplinary research and community dialogue to enhance sustainability and resilience within the entire ecosystem. Directors from these programs will share their challenges and successes in developing and directing programs at Louisiana State University's Coastal Sustainability Studio, University of New Mexico's Land Arts Mobile Research Center, iLAND (Interdisciplinary Laboratory for Art, Nature and Dance), Pratt Institute's Programs for Sustainable Planning and Development, and the University of Georgia's Social Ecology Studio.
---
Speakers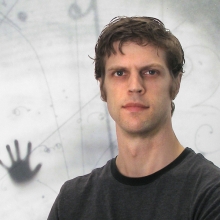 Michael Marshall (moderator) is a Josiah Meigs Distinguished Teaching Professor and Associate Director of Curriculum in the School of Art at the University of Georgia. He is the founding director of the Social Ecology Studio at the University of Georgia, an experimental interdisciplinary arts research lab dedicated to advancing sustainability and resilience through the arts. Serving as a resource hub for artists, the studio's mission is to initiate and facilitate collaborative projects with scientific and social researchers across campus. Its aim is to develop and research methods for the arts to impact and enhance the local ecosystem, and to connect with and enrich the community.
Bill Gilbert is a Professor of Art and co-founder of the Art & Ecology emphasis in studio art in the Department of Art and Art History at the University of New Mexico. He is also the Director of the Land Arts Mobile Research Center and Land Arts of the American West program, designed to inspire and support environmentally and socially engaged art practices through field-based bioregional teaching, collective learning, interdisciplinary research, community collaboration, and creative forms of publication and exhibition.
Elliott Maltby is a professor in Pratt Institute's Planning and Sustainable Environmental Systems program, a founding partner of thread collective, lead artist in the +Space Manhattanville Community Hub in partnership with City As Living Laboratory, and President of the Board of Directors for iLAND – Interdisciplinary Laboratory for Art, Nature and Dance. thread collective is a multi-disciplinary design studio that explores the seams between building, art, and landscape. Her work as a designer and an academic explores public space, with a particular focus on the intersection of social and ecological conditions. In collaboration with iLAND choreographer Jennifer Monson, she is developing an innovative cross-disciplinary collaboration platform for researching urban ecologies, using the body as an instrument.
Jeffrey Carney is an Associate Professor in the School of Architecture at Louisiana State University and Director of the Coastal Sustainability Studio focused on trans-disciplinary efforts to plan and design in the dynamic Gulf Coast environment. This summer he will be moving to the University of Florida to develop the new Florida Institute for Built Environment Resilience (FIBER), intended to become a key global player in the planning, design, construction and management of build environments.
---
Resources