Thursday, November 1, 2018, 3:45-5:15pm, Lamar Dodd School of Art, Lower Level Atrium
---
This site-based field presentation will introduce the work of Watershed UGA, a collaborative initiative that advances sustainability and environmental stewardship through teaching, research, service, and university operations. The proposed format will include a gallery viewing of selected Watershed UGA projects that integrate art and design strategies, including: "Daylighting the Watersheds Design Competition" posters; site-based printmaking and photography; site-specific collaborative image making; landscape architecture and sculptural installation; environmental performance, and the a2ru Student Challenge Grant project, "Alliance for Arts + Rights of Nature. Gallery viewing will be followed by a site visit to a visible section of the Lilly Branch stream adjacent to the Lamar Dodd School of Art to highlight the use of the UGA campus as a living laboratory for cross disciplinary collaborations.
---
Speakers
Tyra Byers is a Sustainability Specialist at the UGA Office of Sustainability where she focuses on academic and research initiatives and oversees the Student Internship Program. She coordinates the Sustainability across the Curriculum Interdisciplinary Committee, organizes and runs the annual Sustainability across the Curriculum Workshop, and co-facilitates the Sustainability across the Curriculum Faculty Learning Community. She also initiated and is on the leadership team for Watershed UGA, a university wide effort to engage the campus community in sustainability through watersheds using teaching, research and service.
Jon Calabria, a licensed landscape architect, has worked with diverse clientele on many conservation, restoration and development projects and brings these experiences to his teaching at UGA. Several projects have improved environmental quality within the human context and have received Merit and Honor Awards at the state level. Dr. Calabria's students recently received an Honor Award for their analysis of restoration strategies for habitat improvement from GA ASLA. Dr. Calabria's research includes the amelioration of land use impacts on receiving waters, exploration of peoples' perceptions and attitudes toward water resources, and pedagogical evaluation of service-learning.
Mark Callahan is the Artistic Director of Ideas for Creative Exploration (ICE), an interdisciplinary initiative for advanced research in the arts at the University of Georgia, and serves on the faculty of the Lamar Dodd School of Art. He is a graduate of Cranbrook Academy of Art and Rhode Island School of Design, where he was a member of the European Honors Program in Rome, Italy. In recent years he joined the efforts of UGA students, faculty, administrators, and community members to help form collaborative arts projects and events that explore environmental issues.
Laurie Fowler, Executive Director for Public Service and External Affairs and Director for Policy, River Basin Center E-mail: [email protected] Laurie Fowler is the Executive Director of Public Service and External Affairs at the Odum School of Ecology and Director for Policy at the River Basin Center. An environmental lawyer, she is also on the clinical faculty at the School of Law. She has over 35 years of experience in compliance, enforcement and the development of environmental policy at all levels of government. Her particular expertise is developing policy frameworks and laws incentivizing the use of green infrastructure to protect water resources, facilitating broad stakeholder engagement in environmental decision-making and engaging graduate and undergraduate students in experiential learning.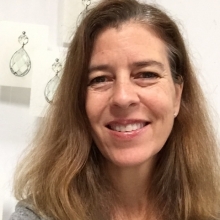 Melissa Harshman received her MFA from the University of Wisconsin- Madison in 1992. She has taught in the Printmaking and Book Arts area at the Lamar Dodd School of Art since 1993. Harshman has exhibited widely throughout the United States and abroad. Recent exhibitions include Madison Mafia at Georgia State University, a solo exhibition at the Scuola Internazionale di Grafica in Venice, Italy, as well as at Swoope Editions in Maitland, Florida. Harshman completed an artist residency at the Penland School of Crafts in January of 2017. She was honored with the Dedicato a Cortona Award in April of 2017 from the University of Georgia as well as a Willson Center for Humanities and Arts Research Fellowship, which allowed her to return to Penland in January of 2018.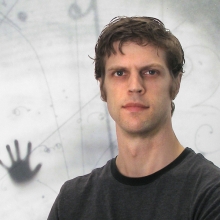 Michael Marshall is a Professor of Studio Art and Associate Director of Curriculum in the School of Art at the University of Georgia, and is the founding director of the Social Ecology Studio, an experimental interdisciplinary arts research lab dedicated to advancing sustainability and resilience through the arts. He was a collaborator on the Third View: Second Sights project, an arts-based survey of land use in the American West, and served as chair of the 2011 national conference of the Society for Photographic Education entitled Science, Poetry and the Photographic Image. With a BA degree in Physics and an MFA in Studio Arts, his 20 years of teaching have engaged interdisciplinary experiential learning including a Public Service and Outreach Fellowship with the Fanning Institute, the 2015 Service-Learning Teaching Excellence Award and 2017 Sustainability Outstanding Faculty Award.
---
Resources